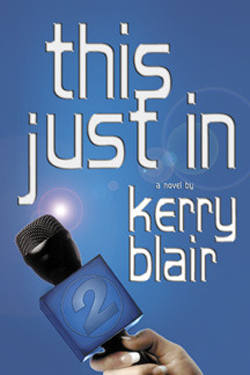 This Just InAuthor:
Kerry Blair
Genres:
Romantic Suspense
Format:
Paperback
•
Pages:
250
Published:
2004
Publisher:
Covenant


"I never thought anybody would hear these words from me, but there are times when fashion doesn't count."

When a presidential candidate's young son disappears into the Arizona desert, TV fluff reporter Jillanne Caldwell gets her first chance at a real news story. But the former beauty queen will soon be forced to face her worst nightmares—and perhaps realize her biggest dreams—in her own hilarious way.

Accompanying Jill on the race to save her favorite Sunbeam is Clay Eskiminzin, a seasoned tracker who dislikes reporters because of a secret of his own. Clay knows he can find Connor, but can only hope to find him alive.

Thus the unlikely pair begins a desperate search in a vast, unforgiving desert wilderness where they must battle against the evils of men as well as the unrelenting forces of nature if they hope to save an innocent child.
I'm embarrassed to admit how long this one has been sitting on my night stand. I got it from a clearance stack at a local regional bookstore (so you might have trouble finding a copy, unless you want to buy the ebook).
When I did get to it, I just about broke a rib laughing so hard!
Clay and Jill are such opposites—he a serious mountain man and loner; she a society, looks-are-everything newscaster. Told from Jill's point of view, this story is hilariously funny one minute and grippingly suspenseful the next.
This was a fun read and I have GOT to read more by Kerry Blair!
Related Posts