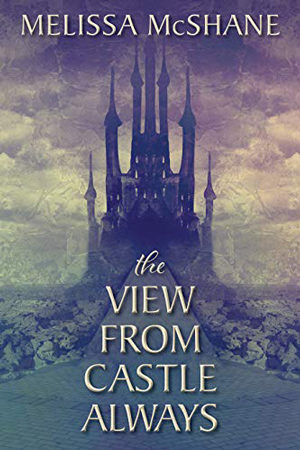 The View from Castle AlwaysAuthor:
Melissa McShane
Genres:
Fantasy
Format:
eBook
•
Pages:
255
Published:
January 15, 2019
Publisher:
Night Harbor Publishing
Source:
Author/Publisher


Men and women come to Castle Always to receive a destiny. Few of those questers survive to return home. Mysterious, difficult to find, and possibly sentient, the Castle keeps its secrets hidden away where no one thinks to look for them.

Unlike other questers, Ailanthe just wants to return to her forest home. She travels to the Castle searching for something to send her back, not for a destiny. But the Castle refuses to let her leave—and worse, it wants her dead.

With the help of another man trapped by the Castle, Coren, and the mysterious cat Miriethiel, Ailanthe sets out to unravel the truth about the Castle not only to gain her freedom, but to save her life.
Great Read for Fairy Tale Lovers
I like Melissa McShane's books. Some more than others, but all of them are well-written. I enjoyed this one. It has a unique take on the 'find your destiny' fantasy. There's a magic castle, that the heroine can't leave, a handsome man who refuses to leave, and a knight who can leave but won't. And then there's the wild magic—is it good, evil, something else entirely? [br] [br] I thought the characters were interesting. The plot wasn't as strong as I like them, but it was fun to follow the characters as they explored the castle. The ending was unusual—not a straight up happy ending, but a satisfying ending. [br] [br] Moderate content rating for some implied closed-door sex scenes, not graphic, so maybe not a good one for younger teens. I give it
4 1/2 STARS
and recommend it to those who like light fantasy, with some romance thrown in.
Related Posts