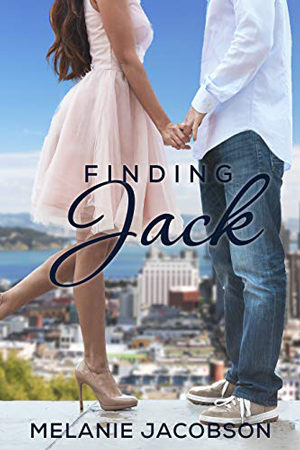 Finding JackAuthor:
Melanie Jacobson
Genres:
Contemporary Romance
Format:
eBook
•
Pages:
493
Published:
January 3, 2019
Publisher:
Four Petal Press
Source:
Purchased


Can their online flirtation become something real?

When smart, practical Emily finds herself in the crosshairs of an Internet prankster, her orderly world goes topsy-turvy. Instead of getting mad at the handsome stranger behind the joke, she finds herself drawn to him. But Jack Dobson, though hilarious and thoughtful, has a lot of secrets. Despite her growing feelings for her new and unexpected long-distance friend, his biggest secret of all might be the one that breaks the spell they've been weaving around each other.
Funny and Clean Contemporary Romance
I loved this book! I've liked a lot of Melanie Jacobson's contemporary romances. They all seem to have some real message to them, beyond just finding your true love. This one did too. It was really great.
The best part though was I loved the main character. She was so funny and clever. So is her roommate, so is her love interest. I just fell in love with the writing and the dialog. There were a couple of spots where I felt the MC was in her head a little too much, trying to figure out the same feelings—but even that wasn't enough to get me to go to bed and I kept reading until 2:00 a.m. Loved it so much!
5 STARS
. (Yes, a full 5!) and recommended to anyone who likes contemporary romance. Okay for teens.
Related Posts