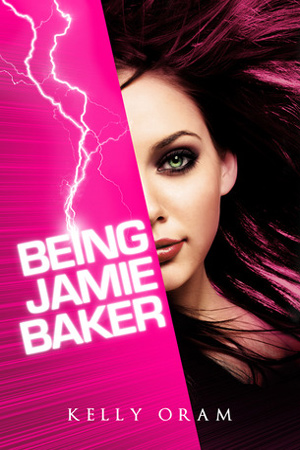 Being Jamie BakerSeries:
Jamie Baker #1
Author:
Kelly Oram
Genres:
Young Adult SciFi/Futuristic
Format:
eBook
•
Pages:
360
Published:
June 14, 2010
Publisher:
Bluefields
Source:
Purchased


This book may not be suitable for all readers.
Fun Female Superpowers!
This book has been on my To Read list for several years. I finally got to it—and I really liked it! This is a pretty great read if you like super-powers and teenagers. A good mix of high school angst, young love, and dealing with the sudden onset of powers you can't control.
What did I think?
The characters were interesting and funny. I loved the interplay between Jamie and Ryan. I liked the super-powers part of the story. There were some twists in the plot, and a few red herrings. I thought the reveal of the "bad guy" happened a little too quickly without much set-up, but that's from an adult reader/editor perspective. Your average teen reader won't notice.
The one part I had an issue with is one of the guys at school date-rapes one of the girls—and pretty much gets away with it. I think. It wasn't 100% clear on the consent issue. The Jame (the main character) and the girl who was raped don't seem to think they need to report it or do anything about it. That bothered me. I think it was a missed opportunity to deal with this issue. I'd recommend parents read it first so they can talk to their teen about it.
But other than that (and admittedly, that's kind of a big deal) Being Jamie Baker is a great book. Looking forward to reading the next one. I give it 4 STARS.
Related Posts