I thought maybe I'd create a Top Ten list of books that I read in 2019. But I read 143 books this year—and almost all of them are 4-5 stars (because if they're less than that, I usually don't finish them). How do I narrow it down to 10?
It was hard, but I did it—and here they are, followed by a bunch of honorable mentions listed by category.
1. Nevermoor & Wondersmith by Jessica Townsend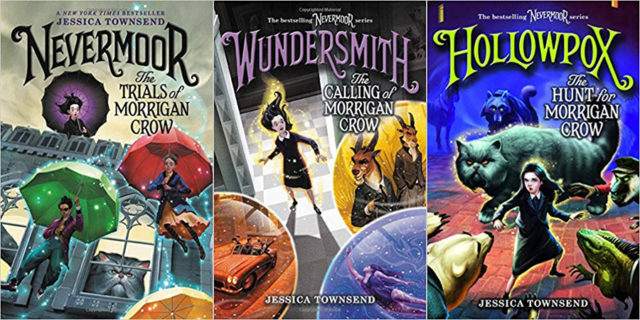 Middle Grade/Young Adult Fantasy
Some fantasy violence, suspenseful situations.
For readers 12+.
A cursed girl escapes death and finds herself in a magical world—but is then tested beyond her wildest imagination. To stay in the safety of Nevermoor for good, Morrigan will need to find a way to pass the tests—or she'll have to leave the city to confront her deadly fate.
This book is so well written. The characters are amazing, plot and pacing are wonderful, and the voice and tone of the writing is enchanting and captivating. I knew when I read Nevermoor: The Trials of Morrigan Crow (book 1) that it would make it to my top ten. And here it is at #1!
I also read book 2, Wundersmith: The Calling of Morrigan Crow, and it was just as good. Book 3, Hollowpox: The Hunt for Morrigan Crow, comes out August 18, 2020 and you can bet I'll be getting it on pre-order!
[br]
2. Whatever It Takes by Jessica Pack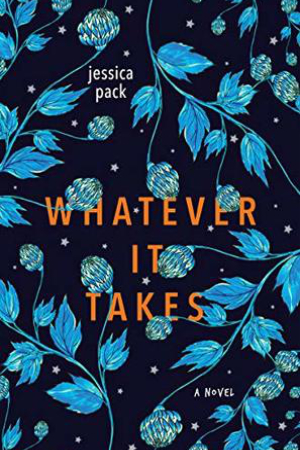 Women's Fiction/Mystery
Some substance use, mild language, non-graphic sexual references.
For readers 18+.
Facing a cancer diagnosis, Sienna asks questions about her mother's terminal illness—questions that reveal unsettling inconsistencies and voids in the stories she's been told. The deeper she digs, the more the image of her mother as a contented homemaker warps into something much darker and far more troubling. If Sienna's dad lied about this, what else did he lie about?
Whatever It Takes is such a compelling story. Masterfully written, it deals with hard topics and difficult relationships. If you want a story that makes you really think, with characters of depth, and a slow unveiling of the facts then this is a book for you. It will stay with me for a long time.
[br]
3. What the Wind Knows by Amy Harmon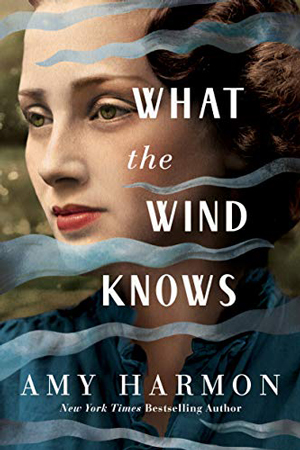 Historical Time Travel Romance
Some language, fade-out sensuality, moderate violence and horror.
For readers 18+.
Overcome with memories of her grandmother and consumed by a history she never knew, Anne Gallagher is pulled into another time. The Ireland of 1921, teetering on the edge of war, is a dangerous place in which to awaken. Caught between history and her heart, she must decide whether she's willing to let go of the life she knew for a love she never thought she'd find. But in the end, is the choice actually hers to make?
I am a huge Amy Harmon fan—but time travel romance? I didn't think she could pull it off, but she did in a way that lands her in my #3 spot. A rich setting and compelling characters. Well-written with lots of twists and plot turns. Read my full review here.
[br]
4. The Will and the Wilds by Charlie N. Holmberg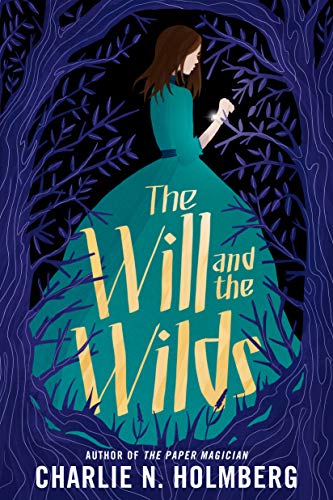 Fantasy Romance
Some fantasy violence.
For readers 16+
Enna knows to fear the mystings that roam the wildwood near her home. When one tries to kill her to obtain an enchanted stone, Enna takes a huge risk: fighting back with a mysting of her own. Maekallus's help isn't free. His price? A kiss. One with the power to steal her soul.
I loved this story. Followed by Frost was my favorite Holmberg story—until I read The Will and the Wilds. It doesn't come out until January 21, 2020, but I got an advance copy through NetGalley.
Holmberg has a way of telling story that drags you in and doesn't let you go. I started reading this book and literally could not stop! I stayed up way too late. I love the Wildwood and the creatures that roam there. Some are frightening but others are funny and Maekallus is complex and intriguing. The world and the magic was engaging. Enna's history slowly unfolds, as the developing of the relationship Maekallus, and it's just wonderful! I hope she comes back to this story soon.
[br]
5. Three Rules of Everyday Magic by Amanda Rawson Hill
Magic doesn't work the way you think it will, but it's what Kate needs as she confronts friendship trouble, her parents' divorce, and Grammy's dementia. Nothing turns out as Kate expects, yet the magic of giving—of trusting that if you love and give, good things will happen, even if you don't see them happen–will change Kate and her family forever.
Such a touching and well-written story about a young girl learning to deal with the difficulties of life. I loved the characters—especially the grandmother. I laughed and cried all the way through it. This book should be in every middle school and junior high library! Read my full review here.
[br]
6. Willa and the Whale by Chad Morris & Shelly Brown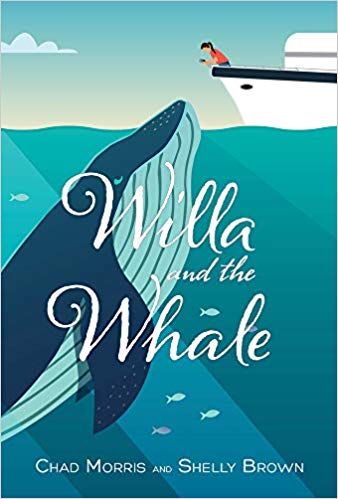 Middle Grade
For readers 12+
When her marine biologist mother dies, thirteen-year-old Willa turns to an unlikely source of comfort—a humpback whale who communicates with her.
Another excellent middle grade book about a girl dealing with difficult situations. And another book that doesn't come out until 2020. (Sorry.)
You may think a talking whale makes for a silly story, and I thought so too at first. But as the story continues, weaving memories of Willa's time with her mother together with her current life with her dad and step-mother, it becomes more and more poignant. And then the whale… (wait, I can't tell you that). Just trust me—Willa and the Whale is a very well-written story with distinct characters and a message of strength and hope.
[br]
7. Evermore Chronicles by Emily R. King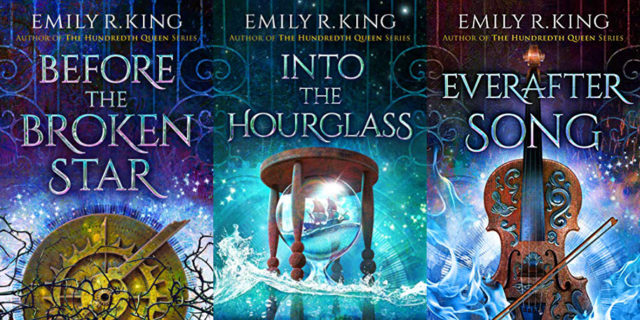 Young Adult Epic Fantasy series
Some sensuality, fantasy violence.
For readers 16+
Everley Donovan is living on borrowed time. The lone survivor of her family's unexplained assassination, she was saved by an ingeniously crafted clockwork heart. The time she was given won't last forever, but will it be enough to avenge her family and save her world?
I read all three books in this series this year and I loved them! Before the Broken Star (book 1) was absolutely captivating, thrilling and heartbreaking as we learn Everley's story and meet the other characters.
Into the Hourglass (book 2) was my least favorite, but it was still a wonderful read as we visit some of thee other worlds and meet elves and giants and other exotic, fantastical creatures.
Everafter Song (book 3) concludes the series. More heartbreak for Everley and her friends, and while I understand the ending, I wish it was more certain that things will turn out right.
All said, it's #7 of my top ten because it's just so clever and imaginative and kept me reading through the night. And the entire series is out, so no waiting!
[br]
8. Secrets Never Die by Laurie Lewis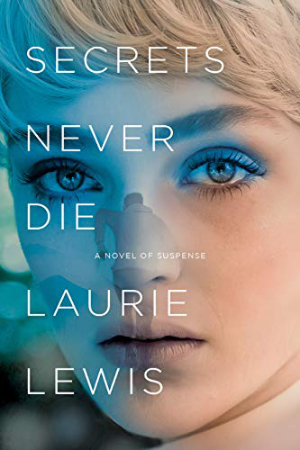 Suspense/Thriller
Violence (but not graphic), some mild sensuality.
For readers 14+
When her mother unexpectedly dies, Tallie uncovers clues suggesting that Julia had a secret life. Following those clues leads Tallie to Cutler's Ridge and a secret that unravels into a story of intrigue, double-cross, threats and danger.
I love twisty-turny suspense thrillers, but many of them come with a strong dose of violence and language. This book does have violence—kidnappings, deaths, etc.—but they weren't graphic. No sex. No swearing. Just clever and clean.
But clean by itself isn't enough to make my top ten. It has strong and interesting characters, a clever plot line, and lots of cliff hangers. Loved it! Read my full review here.
[br]
9. Arcane Casebook by Dan Willis (Steampunk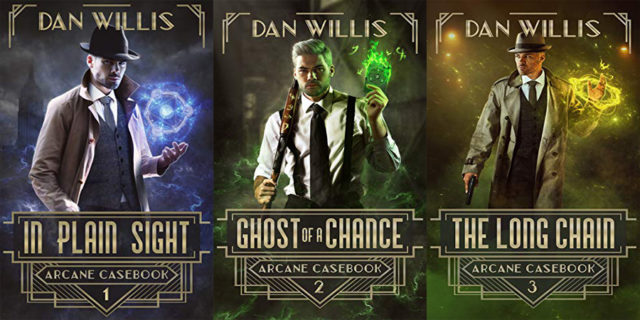 Steampunk.
Some language, moderate violence, some substance use.
For readers 16+
Alex Lockerby is part private detective, part arcane magician. Using his book of spells and a pack of spells, he tracks down the bad guys with a flair that is reminiscent of 1940s noir.
I read the first book, In Plain Sight, in 2018, but read both Ghost of a Chance and The Long Chain in 2019. Loved all three of them!
Through the three books, we come to love Alex and his light-hearted narrative, while respecting his determination to do what is right, and to find a multitude of killers—often at the risk of his life. He chases madmen, stops a plague, tracks down stolen goods, hunts a Ghost killer, finds missing persons—all with the help of his secretary, a local cop, his mentor, and a twisted group of super-powered sorcerer's.
I hope this isn't the end of the series. I could read another 10 of these!
[br]
10. The Lady and the Highwayman by Sarah M. Eden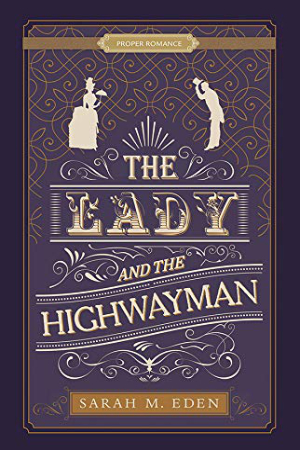 Historical Romantic Suspense
Some violence, but not graphic.
For readers 14+
Elizabeth Black is the headmistress of a girls' school and writes "acceptable" novels. She also writes penny dreadfuls under the name Charles King. Fletcher Walker began life as a street urchin, but is now the most successful author in the Penny Dreadful market, that is until Charles King started taking all of his readers.
For the first time Elizabeth experiences the thrill of a cat-and-mouse adventure reminiscent of one of her own novels as she tries to throw Fletcher off her scent. But the more time they spend together, the more she loses her heart. Its upper-class against working-class, author against author where readers, reputations, and romance are all on the line.
I think The Lady and the Highwayman is my favorite book by Sarah M. Eden. The characters were delightful. I loved their humor and their kindness. It was entertaining and I laughed out loud a few times. In addition to the romance, there are two penny dreadful stories twining their way between chapters, which was such fun. Read my full review here.
[br]
[br]
Honorable Mentions
Here is a list of honorable mentions. All of them are 5 star reads for me, and could have easily been included above if my Top Ten had more than ten books. They are listed by category.
Middle Grade
A Monster Like Me by Wendy S. Swore. MG General. A touching story of a girl who thinks she's a monster because of the mark on her face. Great story for kids who are different.
Omega Alpha by Kristen Landon. Middle Grade Action/Adventure. A secret organization. A plot to release a deadly virus. Only he can stop them. I liked this so much, I published it.
Mystery/Suspense
Candy Cane Caper, The by Josi S. Kilpack. Cozy Mystery. Sadie is back and wrapped up in a Christmas mystery. Loved it!
Vampire Knitting Club by Nancy Warren. Paranormal Cozy Mysteries. Vampires who knit. A troublemaking witch. A fun mystery in every book. A mash-up of my two favorite genres—paranormal and cozy mystery.
Dusky Cove B&B Cozy Mysteries by Dixie Davis. Cozy Mysteries. Lori Keyes is the new owner of a B&B, only to find the small town is rife with murders. I read all of them this year. Looking forward to more.
Romance
Finding Jack by Melanie Jacobson. Contemporary Romance. An online flirtation develops into something more. A clean romance with great character growth.
Glass Slippers, Ever After and Me by Julie Wright. Contemporary Romance. A modern Cinderella retelling, where Cinderella is an author. Every delightful thing you want to find in a clean romance.
Daisies and Devotion by Josi S. Kilpack. Regency Romance. Do you marry for love or for money? A sweet, clean romance without the sappy stuff.
Lady in the Coppergate Tower by Nancy Campbell Allen. Steampunk Romance. Part Rapunzel, part paranormal horror. I loved it all.
Series Starters
Slayer by Kiersten White. Urban Fantasy. Book #1 in an all new Buffy the Vampire Slayer story line. It. Was. Awesome.
Hollowfall by Michael Darling. Cyberpunk/SciFi. There are humans, and AI copies… and then there's something else. Loved it. Coming in March 2020.
Sands of Eppla by Janeal Falor. Epic Fantasy. When one falls in love at first sight or not at all, love is rare. When one is blind, it's impossible. Great concept.
Prey by John D. Brown. Epic Fantasy. Book 1 in The Drovers series. This job with the drover just might save him, if it doesn't kill him first. A group of teen boys help with a cattle drive, encountering magic and deadly perils. Great writing.
Speculative
Company of Strangers Series by Melissa McShane. Epic Fantasy Series. A group of scrappers who track down treasure. Great characters and adventures. There are actually 5 books in this series, and I read several this year.
The Last Oracle Series by Melissa McShane. Urban Fantasy Series. A magical bookstore, magi factions that can't stand each other, monsters and killers. I've read five of them and I'm glad there will be more!
Young Adult
Paul, Big and Small — David Glen Robb. YA General. Teenagers dealing with bullies, health issues, and deep emotional pain. Although it deals with some hard subjects, it leaves you wanting to keep trying. Great characters.
Lost and Found — Orson Scott Card. YA Suspense/Fantasy. Teens who have micro powers, learn to use them and to deal with life in general. A story of perseverance and courage. Excellent writing.
Winter War Awakening — Rosalyn Eves. YA Historical Fantasy Series. Magic, fae, war, and survival. The last book in the Blood Rose Rebellion series. Excellent ending.
Minnie Kim: Vampire Girl — Ali Cross. YA Paranormal Series. A Korean girl is accidentally bitten by a vampire and it turns her life upside down. A fun paranormal series for teens.
Star Crossed Academy — Wendy Knight. YA Paranormal Series. Teens with elemental powers learn to control them in a special school. I read the entire series this year. I liked it.
Related Posts